Anna Whitwham was born in 1981 in London, where she still lives. She studied Drama and English at the University of California, Los Angeles, Queens University Belfast and at Royal Holloway, London where she now teaches a course called 'Writing Men: The Burden of Masculinity'.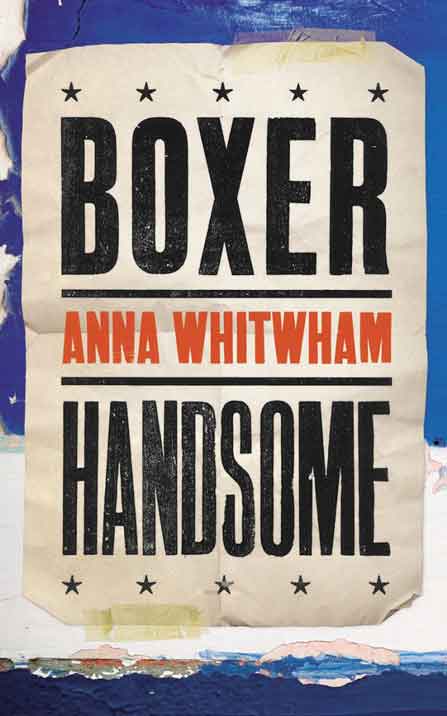 Boxer Handsome
288 pages
Buy at Random House
Boxing runs in Bobby's blood. His Irish dad was a boxer. So was his Jewish grandfather. Yanked up by their collars at Clapton Bow Boys Club, taught how to box and stay out of trouble.
So Bobby knows he shouldn't be messing in street brawls a week before his big fight with Connor 'the Gypsy Boy', an Irish traveller from around the way. They're fighting over Theresa: a traveller girl with Connor's name all over her. But Bobby's handsome, like his dad; boxer handsome.
Set against the backdrop of contemporary East-End London, Boxer Handsome is an unsung hymn to tribal boxing history and to an angry and austere Britain, a community up against itself, 'all fighting a corner; all fighting for space. All up for a fight.'
For Bobby, the ring is everywhere and he can't afford to lose.
Reviews
Anna Whitwham's first novel does not read like a first novel. It is lean, polished and fit as its subject.
- Observer, Debut Authors of 2014
Outstanding and compelling... Called to mind the prose of the great Nell Dunn and reminded me of the vital, good fighter that the novel form is
- New Statesman, Books of the Year
This story is just as much about territory and escaping who you are, as it is about boxing. Full of sober realism and broken dreams, she's got the sort of narrative that would make Shane Meadows sit up.
A genuinely impressive debut. Boxer Handsome does everything great fiction should, offering up characters who stay with the reader long after the end of the book, giving an almost filmic vision of places and people, and revealing a world that most people will never even think about.
I'll be attending these Events